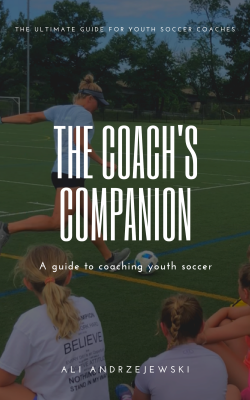 The Coach's Companion: A guide to coaching youth soccer
The Coach's Companion is the ultimate guide to take you through your soccer season from preseason to playoffs. Use this resource to organize you team, games, and practices throughout the season. Inside you will find the latest in sports psychology, practice and game-day templates and other useful resources for coaching ages 5-14. 
"This is an amazing resource for any coach- from the first-timer to the experienced. Ali provides a detailed understanding of the essential concepts every coach needs to prepare, organize and implement a consistent coaching methodology for the entire season." - Brian Taylor
Buy Now- $19.99 

Standard Shipping Included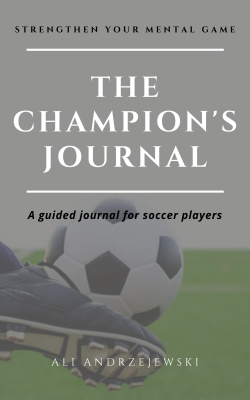 The Champion's Journal: A guided journal for soccer players

The Champion's Journal is a guided journal for soccer players to explore, reflect and grow. This journal takes players through the season providing 15 weeks of weekly goal-setting, self-evaluation, reflection, and exercises to improve mental strength, leadership, persistence, determination and confidence. 
Buy Now- $14.99

Standard Shipping Included
Recommended Books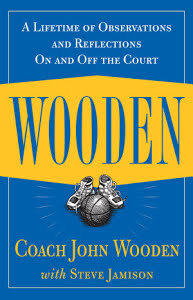 Wooden: A Lifetime of Observations and Reflections On and Off the Court
​Coach Wooden's remarkable 10 national basketball championships in 12 years at UCLA speak for themselves. In Wooden, the coach--quiet, thoughtful, and introspective throughout his distinguished career--finally speaks forhimself, and he's well worth hearing. Wooden is a modern chapbook of inspiration and good sense that reveals the hard-court philosopher behind it as a man of character, conviction, decency, and straightforwardness. There are no complex ideas, just little beams of light filtered through anecdotes that project the kinds of simple, immutable truths that in the end touch nothing but net.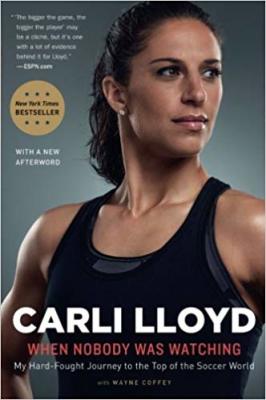 When Nobody Was Watching: My Hard-Fought Journey to the Top of the Soccer World
In 2015, the U.S. Women's National Soccer Team won its first FIFA championship in sixteen years, culminating in an epic final game that electrified soccer fans around the world. It featured a gutsy, brilliant performance by team captain and midfielder Carli Lloyd, who made history that day, scoring a hat trick during the first sixteen minutes. 
  
But there was a time when Carli almost quit the sport. In 2003 she was struggling, her soccer career at a crossroads. Then she found a trusted trainer, James Galanis, who saw in Carli a player with raw talent, skill, and a great dedication to the game. Together they set to work, training day and night, fighting, grinding it out. Despite all the naysayers, the times she was benched, the moments when her self-confidence took a nosedive, she succeeded in becoming one of the best players in the world.